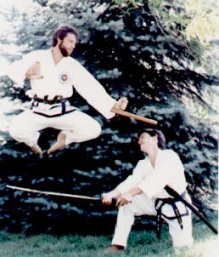 Cha-Ru Hyungs (Patterns)


Grandmaster James S. Benko, 9th Degree Black Belt and Founder of Han Kuk Mu Ki Do™, covers the Hat (Sickle) in this program.

In this presentation Grandmaster Benko covers the cha-ru. The Korean word for cha-ru means "handle" in English (tonfa in Japanese).

Cha-Ru refers to the handle attached to a small millstone. The cha-ru was turned, rotating the stone grinding rice into powder. The powder was used much in the same way Westerners use flour.