Individual Membership
Individuals who practice or are about to begin Tai Chi training, may apply for Individual Membership in the East Wind Tai Chi Association.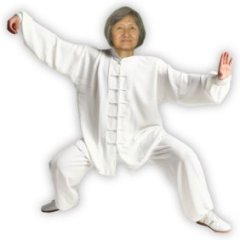 Your ETA (East Wind Tai Chi Association) instructor will keep track of your hours of Tai Chi practice both at the training hall and the time you train outside the Tai Chi training facility.

Keeping track of your training hours becomes important if you should later wish to become a certified East Wind Tai Chi Instructor. Your Instructor will, using your experience and hours of study, be able to recommend you for ETA Instructor Certification.

You may apply for Individual ETA membership by submitting the ETA Individual Application For Membership and Fee.
Submit Fees in the form of a Money Order or Bank Draft,
in U.S. Funds, made payable to ITA Institute.